Solar Filter
This project was very inexpensive, and super-easy. I was looking for a solar filter for my 8" dob for observing the venus transit. I went to one of my local telescope stores, but they were out of full-aperture filters, and had no small filters that fit the off-axis hole in my dust cover. Fortunately, they had in stock sheets of Baader solar filter film. For $20 cdn I picked up an A5 size sheet of Baader film and brought it home.
This film is a bit tricky to work with, as it is very thin and light, but quite strong, making it finnicky to handle and cut. asically, I cut out a square of the film, and taped it to the inside of my dust cap, beneath the off-axis hole with packing tape.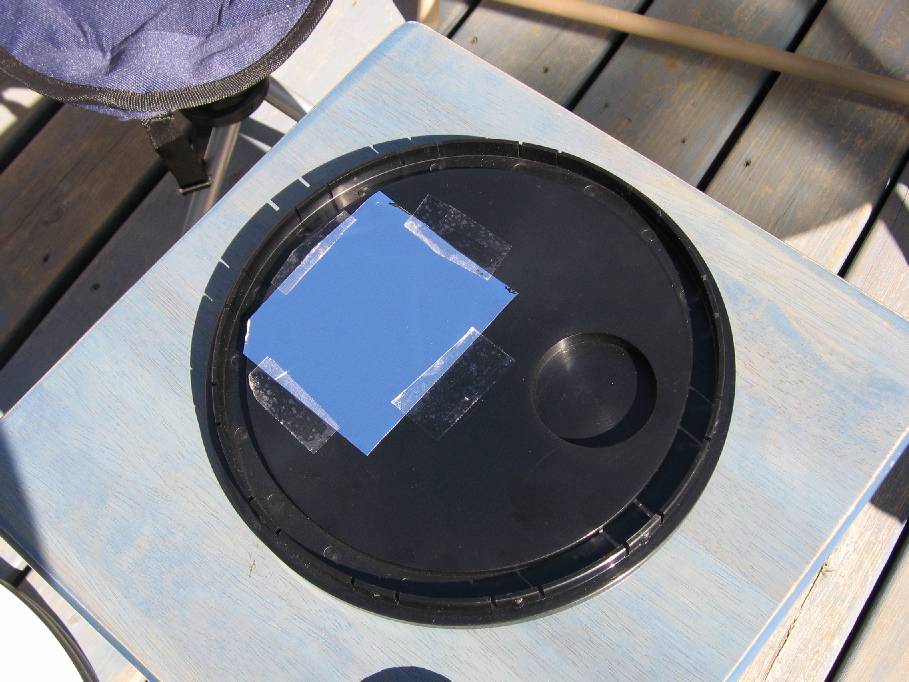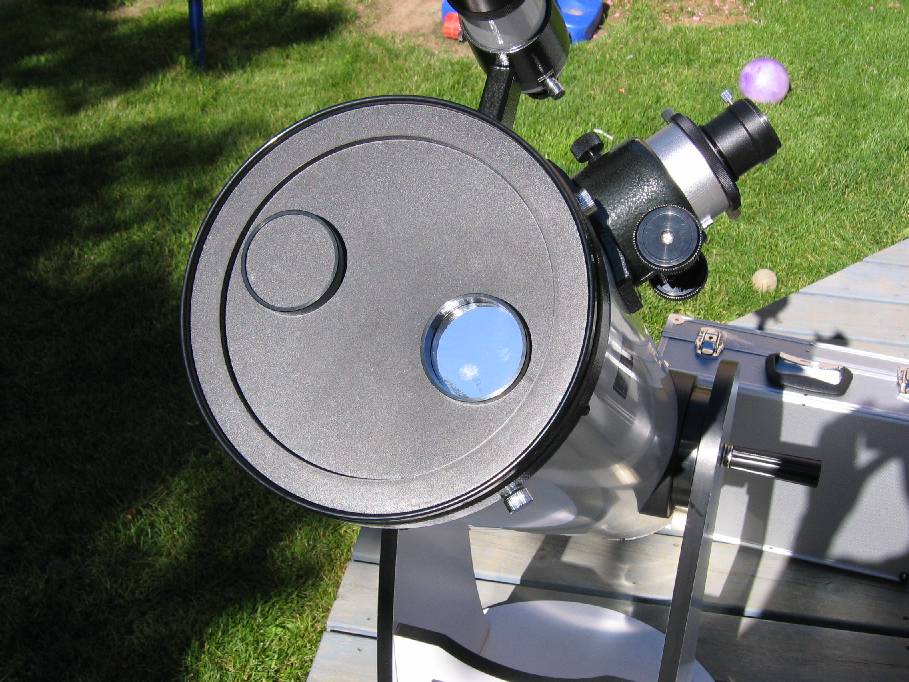 This is a real budget astronomy project! And I have enough left over to make a filter for my little ETX, and probably enough after that to hand out to friends, or put on a pair of binoculars, or...
---